Signature Collection
The Signature Collection combines a mix of relaxing and rejuvenating essential oils commonly used in Aromatherapy with a delightful mix of butters and natural colorants to create a soap bar that is pleasing to 3 of the 5 senses.
Shop Signature Collection
Testimonial

The lather! The moisturizing! The Scent! My silky smooth skin LOVES Luscious Lathers and Essentials!! Check them out- you will love them too! -Sheila B

Testimonial

The smell of the rose and lemon is so delightful. It leaves my skin sooth. I love it!!!!

-Katrice

Testimonial

I never knew I needed shower steamers until I tried these- I'm hooked. I've ordered the peppermint twice. Fast shipping+ Quality products!! -D Parks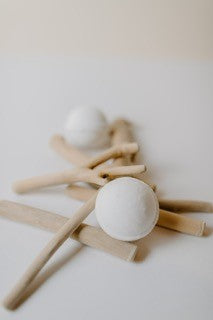 Bath Experience
Whether you prefer a relaxing bath or a stumulating shower at the end of the day...
Shop the Experience